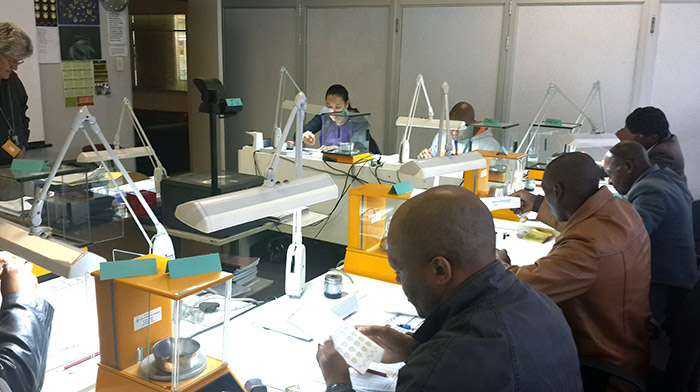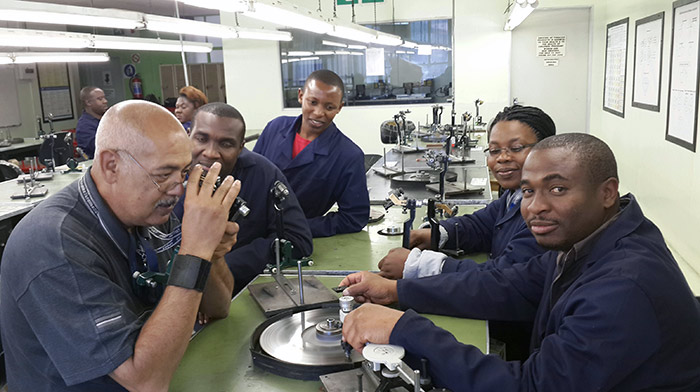 Our Reputation
Harry Oppenheimer Diamond Training was started in 1990 and has since grown to become a internationally recognised educational intuitions to providing specialized training in the diamond manufacturing and evaluation sectors .On the 5 August 1997 the School was renamed to its current name and was opened by Mr Harry Oppenheimer, an Icon in the diamond industry and the then Minister of Minerals and energy MR Penual Maduna.
Harry Oppenheimer Diamond Training School is a non profit company.
We are certified by the SABS (South African Bureau of Standards ) to run ISO 9001:2008 Quality management system, we have been re certified up until end 2017 and been running the system since 2005.
We are an Authorised Training Provider (ATP) for the MQA (Mining Qualifications Authority)
We are a member of the Jewellery Council of South Africa
We strive to uphold the highest level of integrity and academics though professional education. Our Lectures have been working in the diamond industry for many year and have hands on experience of all aspects of the diamond manufacturing and evaluation and grading.
HODTS can also design custom made courses for corporate clients to fulfil the company shortcomings
The Harry Oppenheimer Diamond Training is situated in the heart of the diamond industry in South Africa in Jewel City and we are in SA Diamond Centre, all the major diamond entities are housed in The Jewel City.
The South African Diamond and Precious metals regulator
State Diamond Trader
Diamond Council of South Africa
Various DTC Sight Holders
Jewellery manufacturers
Diamond Dealers
All major grading laboratories
Students that attend our educational programmes are from all over the globe.
Our Rough Diamond Course is renowned as one of the best in the world and we a continuously striving to upgrade and stay will technology
The six month Diamond Polishing course has two variations the HODTS Complete Round Brilliant programme on which students receive a certificate of successfully completed for HODTS or a learnership where students are taught to polish either the top or the bottom of a diamond and on completion a National Certificate in Diamond Processing will be issued.
GIA Diamond Grading, Gemstone Identification and Colour Stone Grading lab classes are run at HODTS these three classes are required subjects for the GG (Graduate Gemmologist) Programme. We proctor exams for the GIA courses.
HODTS is a stepping stone for newcomer and a knowledge base for existing diamantaire.