GIA Coloured Stone Grading Lab
Harry Oppenheimer Diamond Training School facilitates the GIA Coloured Stone Grading Lab Course which are presented by professional instructors from the Gemmological Institute of America.
Course Information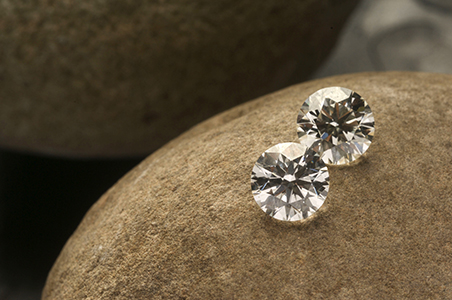 Required for: GG, Graduate Coloured Stones Diplomas
Through extensive hands-on practice using gemstones, you will explore grading the colour, clarity, and cut quality of a wide range of coloured stones.
Coursework includes the study of the GIA Coloured Stone Grading System;
How to describe colour by hue, tone, and saturation;
How to judge gem quality factors.
Topics also include the relationship between light and colour and developing colour memory.
Study of this content can improve the consistency and accuracy of coloured stone grading skills.
Once you have completed the class, you can keep a lab manual, a gem cloth, and a colour grading card.
COURSE DATES
Colour Stone Grading Lab
Dates will be confirmed
3 Full Days
08:00 - 16:00
What will it Cost me?                                                                                        
       TBC 
What will I get?
On successful completion, and all criteria are met, you will receive a letter of completion from GIA.
Important information that I need to know?
Application must be made in advance as only a limited number of seats are available per class.
Identification book or passport is required to enter the Diamond Centre.
Only a limited number of candidates can be accommodated a registration deposit of 50% is payable to secure the candidates place.
Full course fees to be paid in full before the class commencement.
Fees are non-refundable after the commencement date.
Candidate must arrange their own transport and accommodation.
HODTS cannot be held responsible for time lost due to power failures
Cancellations:
Cancellation must be done in writing 5 working days prior to the start date of the course. If not Harry Oppenheimer Diamond Training School will charge for the full course.
Course Dates
Contact us for dates

<--! COOKIES -->